COVID-19 TESTING Results Before 9:00pm Daily
Choose your preferred location, schedule your PCR test time and get your result in record time!
747 Ponce De Leon Blvd. – Coral Gables
We offer PCR and antigen testing at this location
Monday to Friday
9 AM - 2 PM
Results before 9 pm ​
PCR or Antigen Test > $0 with US Insurance
PCR > $99.99 Uninsured
Antigen Test > $60 Uninsured
Get your COVID PCR results delivered before 9:00 pm daily. Get tested in our Miami Lab
Book an appointment and come to our lab (map link).
Best price, quick results and friendly medical staff

All test reports are delivered before 6:00pm daily

Automated booking and reporting system!

GenoSUR has been internationally certified by ISO 13485:2016 and ISO 9001: 2015
Receive a booking link in your e-mail inbox
What are the Main reasons to get a PCR?
In case you are not sure if you need a PCR, these are the main reasons to get tested.
Take Precaution
In GenoSUR we believe that being cautious is critical to prevent the spread of the pandemic. 46% of our patients get tested to protect others before gathering.
Travel
Before you go into a business or leisure trip, you may be required to have a negative PCR. 45% of our patients get tested to have a safe trip and comply with international travel regulations. Our time, is priceless for travelers.
Surge
If you've been in close contact with an individual that is infected by the novel coronavirus (SARS-CoV-2) you should test yourself 4 days after being in contact. 9% of our patients get tested due to close contact.
Book an appointment now! Here is what you'll get
Your test report will be ready before the end of day!

Notifications to your e-mail and cell phone!

Best price in the market!

Online payment!

Authorized and Certified!
Receive a booking link in your e-mail inbox
"My PCR test report was ready in 4 hours. This is a laboratory that promises and delivers!"
Partners and Institutions that back us
1000
PCR tests every 2 hours is our capacity
Our technology NonaAmp, allows us to process specimens in less than 2 hours.
"GenoSUR's team was very attentive at every step of the process. I have nothing but gratefulness for the service received
"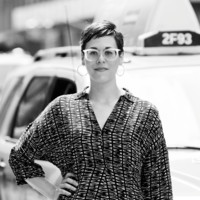 About GenoSUR
We are committed to provide services with the highest quality standards through our state of the art molecular clinical laboratory. We provide sample collection medical devices and clinical laboratory services to hospitals, healthcare organizations, healthcare professionals, government, etc.. Our team includes clinical professionals, scientists, a medical device manufacturing team, and a product development team. We are always developing innovative ways to improve clinical diagnostics processes.
We are committed with the quality of our services and the relationship with our clients and patients. That is why we are credentialed and certified by the following institutions. GenoSUR is an ISO9001:2015 and ISO13485:2016 certified company, and FDA registered manufacturer, a CLIA laboratory and a member of COLA.
We are a disruptive laboratory leading in quality and turnaround time nationwide!
Our technology allows us to offer the best price in the market and the fastest turnaround time for reports.
Recognition of Service
GenoSUR was awarded the Key to the Miami-Dade County in 2020 for our contributions during the pandemic.
Led by Scientists
Our team research and develops the optimal technology for fast turnaround and high throughput molecular diagnostics.
Certifications
GenoSUR has been internationally certified by ISO 13485:2016 and ISO 9001: 2015, these guarantee the quality of our products and services.